Clown Fish Great Eight Bundaberg
Clown Fish Great Eight Bundaberg
The clownfish is a colourful marine fish that is highly territorial. It's bright colours give it excellent camouflage capabilities and allow it to blend in with its surroundings.
These fish are very small. They have yellow stripes running along their bodies, with a white underbelly. The smallest one is 7 to 8cm long, and the longest one is 17cm long.
The clownfish is small, brightly colored, and protects itself by hiding in anemones. Its unique relationship with the sea anemone through which it passes its larval stage is of interest to scientists studying reef ecology.
Clownfish eat a variety of crustaceans, mollusks, worms, and other invertebrates. They also consume a large amount of algae and leftovers from the anemone's meal.
Clownfish thrive in a mutually cooperative relationship with anemone tube worms. The clown fish shelter in the protective tentacles of the anemone and receive protection from larger fish looking for an easy meal.
The clownfish benefits from the relationship as it uses its bright colours to lure fish, which are then eaten by the anemone. The poison of the anemone also kills microscopic organisms that can harm the clownfish. The poo from the clown fish fertilises the anemone, allowing it to grow and reproduce, so that many other fish can benefit from it in turn.
Clownfish are social creatures that form groups of male fish with one dominant female, a dominant male, and a group of smaller males. They use popping and clicking noises to communicate.
If the female of the group dies, the dominant male fish will turn permanently female and the largest of the smaller males will become the next dominant male.
Fish reproduction can vary amongst species. Clownfish will lay their eggs on a coral, where the male will fertilise them. Healthy eggs are kept by the female and the other eggs are consumed.
While the clown fish are not listed as a threatened species, their populations have decreased in some areas.
Clownfish are the most common fish in the global marine ornamental trade, with 75% of all clownfish caught in the wild.
Due to the release of Finding Nemo, there is a greater awareness of the clown fish. It is important to help spread this message of marine conservation and protect the clown fish.
Latest News, Events
&

Blogs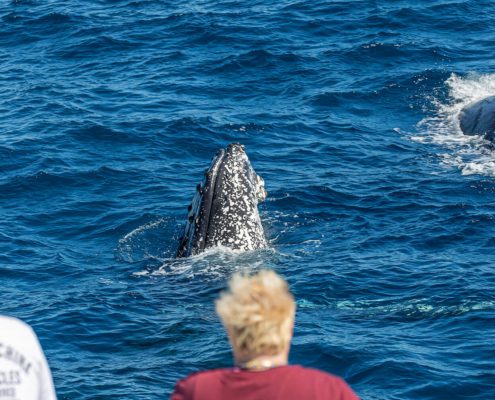 https://thingstodobundaberg.com.au/wp-content/uploads/2022/02/whale-watching-bundaberg.jpg
1000
1500
admin
https://thingstodobundaberg.com.au/wp-content/uploads/2021/12/things-to-do-bundaberg-web-logo.png
admin
2022-02-17 21:14:23
2022-02-13 22:46:13
Whale Watching Bundaberg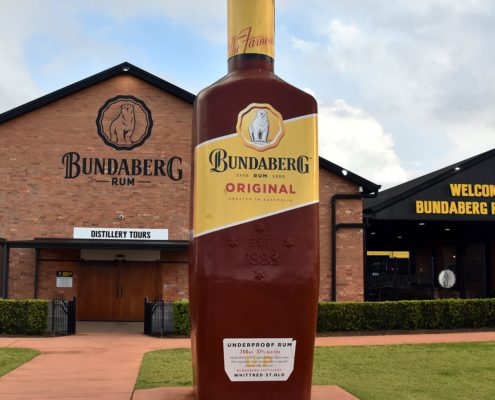 https://thingstodobundaberg.com.au/wp-content/uploads/2022/02/history-of-bundaberg-rum.jpg
901
1500
admin
https://thingstodobundaberg.com.au/wp-content/uploads/2021/12/things-to-do-bundaberg-web-logo.png
admin
2022-02-14 02:02:52
2022-02-13 23:51:33
History Of Bundaberg Rum