Potato Cod Great Eight Bundaberg
Potato Cod Great Eight Bundaberg
Potato Cod are one of the larger varieties of fish in the sea and one that divers often come back to visit.
As the potato cod has been fished out from most other parts of the world, Queensland Australia is fortunate enough to still have the species present in places such as Lady Musgrave Island.
Potato cod is a marine fish, the largest member of the groper family. The fish is named after the size and shape of its body.
Adult potato cod can grow up to 1.5m in length and weigh 90kg, with females larger than males.
Potato cods (Gadus morhua) have pale bluish-grey body coloration with very large dark brown or black blotches. Their heads have similar spotting as well. In adults, the ventral surfaces are also black in coloration.
Potato cod is a fish that is found in areas such as the Indian and Pacific oceans.
These little fish live among warm coral reefs and can be found near the bottom in small groups.
Potato cod occupy shallow reef tide pools and occur in depths of 10-150 meters.
Large potato cod are loners, most of the time they live in the same reef area, they also live there for years.
Potato cods are carnivorous, as they feed on small rays, crabs, fish and squids. They rarely eat octopuses and western rock lobsters.
Potato cod reside hidden among the coral off the coast of Australia. They like to ambush their prey until it swims by.
Potato cod are large blackfish. With huge mouths and sharp teeth, they lunge out of the water to catch prey with their strong jaws.
Potato cod inhabit the same areas throughout their entire lives and show little fear of people, making them easy targets for spearfishers.
This is because the potato cod is a protected species and it's prohibited to take or possess it in Queensland.
The Potato Cod has few known natural predators, although divers still need to exercise caution when approaching this fish as its large jaws are capable of inflicting serious injuries.
Potato cod are fish in the groper family. These fish are protogynous hermaphrodites, which means they can change from female into male during their lives.
Potato Cod is a type of fish in the family Gadidae. When they become sexually mature, around 90 centimetres, they change their sex to males.
Potato cods spend their days swimming around reefs and amongst other potato cods, but once a year they gather in large breeding groups that can range up to 100 metres in length.
The potato cod is a species that flourishes in Queensland waters and should not be molested or speared. This species can live for decades, so large animals would take many years to be replaced. This species is totally protected in Queensland Australian waters.
Never turn your back on one when in the water as it will attack if it feels threatened. Never grab a hold of one under any circumstances. Give it space and thank it for offering itself to you.
Latest News, Events
&

Blogs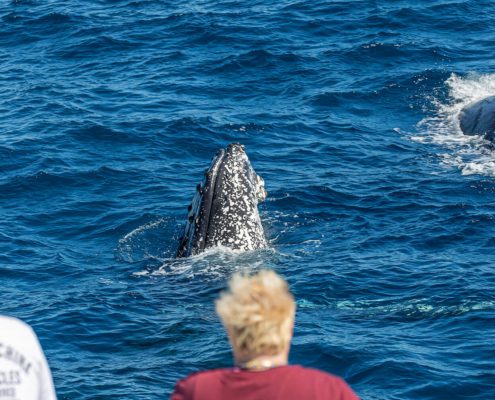 https://thingstodobundaberg.com.au/wp-content/uploads/2022/02/whale-watching-bundaberg.jpg
1000
1500
admin
https://thingstodobundaberg.com.au/wp-content/uploads/2021/12/things-to-do-bundaberg-web-logo.png
admin
2022-02-17 21:14:23
2022-02-13 22:46:13
Whale Watching Bundaberg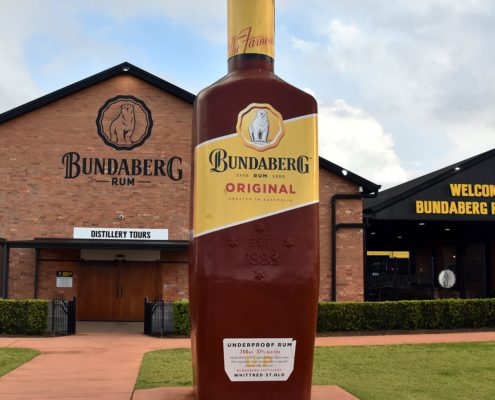 https://thingstodobundaberg.com.au/wp-content/uploads/2022/02/history-of-bundaberg-rum.jpg
901
1500
admin
https://thingstodobundaberg.com.au/wp-content/uploads/2021/12/things-to-do-bundaberg-web-logo.png
admin
2022-02-14 02:02:52
2022-02-13 23:51:33
History Of Bundaberg Rum