On their annual migration throughout the winter, humpback whales arrive in the Southern Great Barrier Reef where they can mate, calve and socialise. If you love whales and want to see whales in their natural environment, visit Bundaberg and get started with a local whale watching tour.
Turtle nesting from October to February and hatching from January to April of each year are the amazing experiences available for visitors at Mon Repos Conservation Park in Bundaberg.
To inform people about the importance of protecting sharks, scientists are researching their roles in the Great Barrier Reef and marine life ecosystem. Sharks are being killed at a rate faster than they can reproduce.
If you've seen the movie Finding Nemo, you know how cute and elusive this clownfish is! Come to Lady Musgrave Island in Queensland, Australia to see this fish in its natural habitat.
If you have never been to the Great Barrier Reef, these animals will really blow you away. Please ensure that you do not touch these amazing creatures with your body, and just enjoy their beauty.
The Potato Cod is a very large fish that has distinctive markings on its skin, making it instantly recognisable. Many scuba divers report having their close encounters with the Potato Cod due to its friendly nature and inquisitive personality.
Did you know that Manta Rays actually enjoy the company of humans? Manta Rays will actually seek out and play around Scuba Divers and Snorkelers, making diving or snorkeling with Manta Rays a truly unique experience.
As you swim among the Maori Wrasse, you will feel as though you have been transported to a different world. These massive fish are a real spectacle, and their size is remarkable.
Great 8, Southern Great Barrier Reef
Latest News, Events
&

Blogs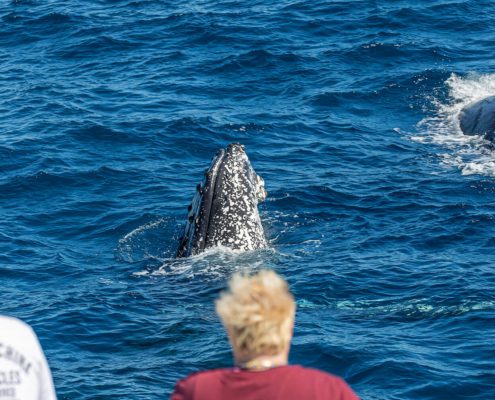 https://thingstodobundaberg.com.au/wp-content/uploads/2022/02/whale-watching-bundaberg.jpg
1000
1500
admin
https://thingstodobundaberg.com.au/wp-content/uploads/2021/12/things-to-do-bundaberg-web-logo.png
admin
2022-02-17 21:14:23
2022-02-13 22:46:13
Whale Watching Bundaberg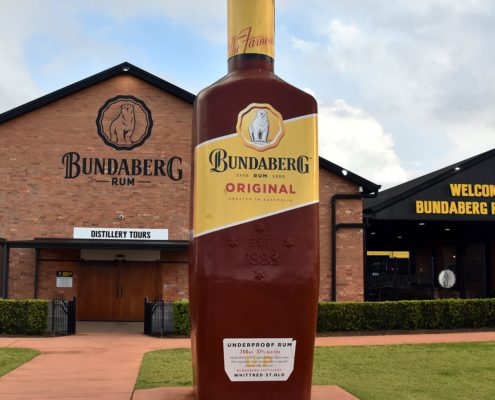 https://thingstodobundaberg.com.au/wp-content/uploads/2022/02/history-of-bundaberg-rum.jpg
901
1500
admin
https://thingstodobundaberg.com.au/wp-content/uploads/2021/12/things-to-do-bundaberg-web-logo.png
admin
2022-02-14 02:02:52
2022-02-13 23:51:33
History Of Bundaberg Rum